How to Grow Safflower | Guide to Growing Safflower
| | |
| --- | --- |
| Overview | |

Safflower was once used as less expensive replacement for Saffron, from which the name of this herbaceous annual is derived. More commonly, the seeds are pressed into oil that is used much like sunflower oil. The tender shoots also have use in salads and raw dishes, while the seeds may be consumed raw or roasted and added to cooked dishes.

Growing herbs is easy and fun! Buy heirloom herb seeds here and start today! See our complete herb growing guide here. Did you know that many herbs can be sprouted or grown as micro-greens for high-nutrient super-foods? Try our sprouts packs here with the 3-Day Independence Sprouts Pack. Getting cabin fever? Can't wait to get to that Spring gardening? Grow indoors right now with the Complete Micro Greens Growing Kit or the Micro Greens Seed Pack. Have a high nutrient vegetable garden on your windowsill this week! Want to grow culinary and medicinal herbs? Click those links to buy seeds and this link to learn to grow them! It's that simple. Have you ever thought about growing your own tea garden? How about your own home-grown, tax-free tobacco? Heirloom Organics makes gardening easy.

| | |
| --- | --- |
| | Annual (zones 3-9) |

| | |
| --- | --- |
| | 10-24 days at 65° F |

| | |
| --- | --- |
| | 2 years |

| | |
| --- | --- |
| | Deep, fertile, well-drained |

| | |
| --- | --- |
| | Part shade to full sun |

| | |
| --- | --- |
| | Flower, seed |

| | |
| --- | --- |
| | 6-10" apart |

| | |
| --- | --- |
| | 120-150 days |

Growing Guide
GROWING NOTES
Safflower will grow to a maximum height of approximately 3', showing distinct flower head of red and orange from mid-summer onwards.

Safflower grows best with full sun, and soil that is well-drained and of better than average fertility. Safflower requires especially deep soil, developing a taproot that can extend 10' down into the earth.

MAINTAINING
Safflower can be direct sown immediately after the last frost of the season. Sow at a depth of 1" in a location with rich, well-drained soil. Keep well moistened while awaiting germination, and moderate water to the growing start. Safflower is resistant to drought, but will not tolerate cold.



Heirloom seeds are the gardeners choice for seed-saving from year-to-year. Learning to save seeds is easy and fun with these books. Before you harvest, consider which varieties you might want to save seeds from so that your harvesting practice includes plants chosen for seed saving. Be sure to check out our newest seed packs, available now from Heirloom Organics. The Super Food Garden is the most nutrient dense garden you can build and everything you need is right here in one pack. The Genesis Garden s a very popular Bible Garden collection. The Three Sisters Garden was the first example of companion planting in Native American culture. See all of our brand-new seed pack offerings in our store.

Harvesting Guide
HARVESTING
Flowers can be collected when in bloom from mid-summer onwards. Safflower seed is ready to harvest in early fall onwards, once the foliage has started to wither and turn brown. Seed head can be cut off once plant is brittle. Carefully thresh or break open seed head to collect seed. Winnow to separate cream-colored seeds from chaff.

SAVING SEEDS
Collect the seeds for saving in the same manner as for harvesting. Store in a sealed container in a dry, cool location out of direct sunlight for optimum life.


You can find this variety in the following Seed Packs: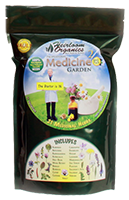 Click the packs below to see some of our other wonderful products