How to Grow Okra | Guide to Growing Okra
| | |
| --- | --- |
| Overview | |

Okra, or "Gumbo", has its roots in Northeast Africa. Cultivation spread into the eastern Mediterranean regions. It has been used for thousands of years. A member of the mallow family, it is closely related to flowering hibiscus. One of the earliest accounts of okra is by a Spanish Moor who visited Egypt in 1216. It was introduced to Brazil in the mid-1600s and it is likely that the French colonists of Louisiana introduced it to America.
Popular in the Southern United States it can be served breaded and fried, or as a component of a recipe such as soups, stews or relishes. Okra is a typical ingredient of Cajun and Creole dishes. Because it is considered too gooey, it is rarely served alone. Four to six plants are usually enough for most families; way too many for others.

| | |
| --- | --- |
| | Seeds or Seedlings |

| | |
| --- | --- |
| | 2-12 days, 65F |

| | |
| --- | --- |
| | 2 years |

| | |
| --- | --- |
| | Loamy |

| | |
| --- | --- |
| | Full Sun |

| | |
| --- | --- |
| | 1-2 inches |

| | |
| --- | --- |
| | 12-18 inches |

| | |
| --- | --- |
| | 50-65 days |

Growing Guide
GROWING NOTES
Okra likes fertile, well-composted soil and needs moisture and warmth to thrive. Soak seeds for overnight before directly sowing into warm soil or started indoors three to four weeks prior to your last expected frost. You must be careful not to damage the roots during transplanting. Although okra typically has no problems with disease or pests, it is very sensitive to frost. Okra easily cross-pollinates so if you are planning to save seed, either plant only one variety or separate by up to one mile.


MAINTAINING
The key to maintaining okra production continuously throughout the summer is to harvest regularly. Only 3 to 4 days are required from the time the okra flower opens until the pod reaches harvest maturity. For this reason, okra must be harvested at least every other day during the growing season. Failure to remove mature pods from the okra plant will cause reduced yield and quality of pods which set on the plant later. The pods are either cut or broken from the plant and should be refrigerated or used as soon as possible after harvest.




Heirloom seeds are the gardeners choice for seed-saving from year-to-year. Learning to save seeds is easy and fun with these books. Before you harvest, consider which varieties you might want to save seeds from so that your harvesting practice includes plants chosen for seed saving. Be sure to check out our newest seed packs, available now from Heirloom Organics. The Super Food Garden is the most nutrient dense garden you can build and everything you need is right here in one pack. The Genesis Garden s a very popular Bible Garden collection. The Three Sisters Garden was the first example of companion planting in Native American culture. See all of our brand-new seed pack offerings in our store.

Harvesting Guide
HARVESTING
Harvest the pods young before they are too large, usually at two to four inches long. After that they become fibrous. Harvest often to increase production. Okra should be used as soon as it is harvested; Consume, can, freeze or dry.

SAVING SEEDS
Although the flowers are perfect and self-pollinating, the flowers also are large and will attract insects. Isolation by up to one mile, caging the whole plants, or bagging the flowers is required to maintain purity. The pods are simply left to reach full maturity and then broken open to remove seeds. The pods cause skin irritation in some people so gloves may be desirable.




You can find this variety in the following Seed Packs: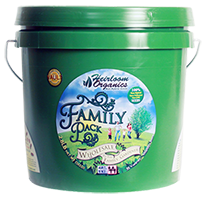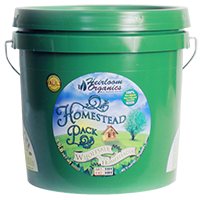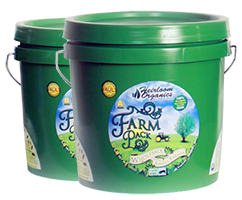 Click the packs below to see some of our other wonderful products