How to Grow Brussels Sprouts | Guide to Growing Brussels Sprouts
Overview

Brussels sprouts are slow-growing, long-season vegetables belonging to the cabbage family. The sprouts look like miniature cabbages and form where the leaves meet the stems. Freshly harvested, lightly steamed sprouts are a delight.

| | |
| --- | --- |
| | Seeds |

| | |
| --- | --- |
| | 5 to 8 days, 45F to 85F |

| | |
| --- | --- |
| | 5 years |

| | |
| --- | --- |
| | Well Drained |

| | |
| --- | --- |
| | Full Sun |

| | |
| --- | --- |
| | 3" to 4 " apart |

| | |
| --- | --- |
| | 18" to 24 " apart |

| | |
| --- | --- |
| | 80 to 105 |

Growing Guide
GROWING NOTES
Prefers well-drained, fertile soil high in organic matter, pH 6.0 to 7.5. Can tolerate slightly alkaline soil. Needs plentiful, consistent moisture.

Biennial grown as an annual.

Requires good soil, timely planting and protection from pests.

Foliage and sprouts have bluish cast.

MAINTAINING
Grow in summer for fall harvest, similar to a fall cabbage or broccoli crop.

Direct seed about 4 months before expected fall frost. Plant seed 3 to 4 inches apart, ¼ to ½ inch deep in rows about 30 inches apart. Thin plants to about 18 inches apart.

Start transplants in late May and transplant in late June or early July. Space plants 18 to 24 inches apart.

Plants have shallow root systems. Avoid even shallow cultivation. Mulch to protect roots, reduce weed competition and conserve moisture.

Use floating row covers to help protect from early insect infestations.

To help reduce disease, do not plant Brussels sprouts or other cole crops in the same location more than once every three or four years.



Heirloom seeds are the gardeners choice for seed-saving from year-to-year. Learning to save seeds is easy and fun with these books. Before you harvest, consider which varieties you might want to save seeds from so that your harvesting practice includes plants chosen for seed saving. Be sure to check out our newest seed packs, available now from Heirloom Organics. The Super Food Garden is the most nutrient dense garden you can build and everything you need is right here in one pack. The Genesis Garden s a very popular Bible Garden collection. The Three Sisters Garden was the first example of companion planting in Native American culture. See all of our brand-new seed pack offerings in our store.

Harvesting Guide
HARVESTING
It takes some time for sprouts to mature, so you will begin to harvest them about twenty weeks after sowing. Sprout formation will begin at the base of the stalk; to encourage development of the upper sprouts for uniform maturity, pinch out the growing tip of the plant in late summer when bottom sprout is as big as an average thumb. Or, harvest sprouts individually from the bottom of the stalk when they are about 1-1.5" in diameter. Fall planted Brussels sprouts will become sweeter after a few light frosts.

Once harvested sprouts can be stored in three ways. Either, leave them on the stem and hang them somewhere cool and dark, a shed is ideal. This way they will keep for up to a month. Alternatively, pick the sprouts from the stem, and keep them in your fridge. This way they will last about a week. If you want to freeze them, simply remove any dead or discoloured leaves, and using a sharp knife place an X in the base of each sprout. Blanch for a few minutes in boiling water, then plunge them into very cold water to cool. Stored in freezer bags they will keep for approximately six months.

SAVING SEEDS
Harvesting the seed is done carefully when 60–70% of the pods have turned brown and most of their inner seeds are light brown and firm.

Harvested seed stalks are cured for 1–2 weeks. Pods are then threshed with sticks and sifted by hand. Seed is brittle and should not be crushed when handled. Seed is dried in partial sun, then cleaned and stored.

Dried seeds can be safely stored for at least three years. Place seeds in jars, manila envelopes, cloth or mesh bags, plastic containers, or foil envelopes. Protect seed from sunlight.

Store seeds in a cool (below 15 °C is ideal), dry location. Place the seeds in a refrigerator for longterm storage. For short-term storage, keep the seeds in a cool, shady and dry place.


You can find this variety in the following Seed Packs: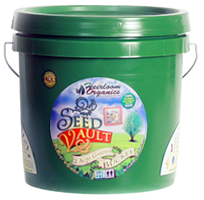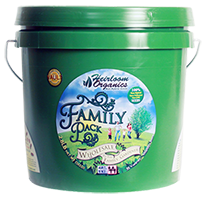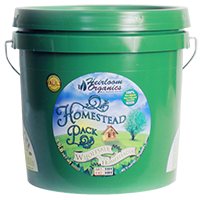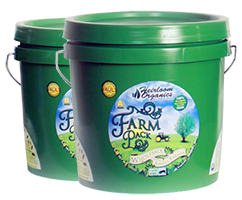 Click the packs below to see some of our other wonderful products