How to Grow Mustard | Guide to Growing Mustard
| | |
| --- | --- |
| Overview | |

This cool-season green adds a peppery zing to salads, and makes an attractive addition to ornamental plantings. When plants bolt, harvest flowers and seedpods for salads, too.

| | |
| --- | --- |
| | Seeds or Seedlings |

| | |
| --- | --- |
| | 4 to 7 days, 45F to 85F |

| | |
| --- | --- |
| | 4 years |

| | |
| --- | --- |
| | Well Drained |

| | |
| --- | --- |
| | Full Sun, Part Shade |

| | |
| --- | --- |
| | 1" apart |

| | |
| --- | --- |
| | 8" to 18" apart |

| | |
| --- | --- |
| | 35 to 65 |

Growing Guide
GROWING NOTES
Benefits from some shading during warm weather.

Prefers well-drained, fertile soil high in organic matter, pH 6.0 to 7.5. Can tolerate slightly alkaline soil. Needs plentiful, consistent moisture.

Some varieties have contrasting white or purples stems and veins, or have crinkled or savoyed leaves.

MAINTAINING
From early spring to late summer, sow seeds ¼ to ½ inch deep, 1 inch apart in rows 6 to 8 inches apart. Thin to 6-inch spacings for smaller varieties, or up to 18 inches for large ones.

Plant every 2 weeks for continuous harvest. Some plantings may bolt quickly in response to increasing temperatures and day length. High temperatures and lack of moisture increase peppery taste.

Use floating row covers to help protect from early insect infestations.

To help reduce disease, do not plant mustards or other cole crops in the same location more than once every three or four years.



Heirloom seeds are the gardeners choice for seed-saving from year-to-year. Learning to save seeds is easy and fun with these books. Before you harvest, consider which varieties you might want to save seeds from so that your harvesting practice includes plants chosen for seed saving. Be sure to check out our newest seed packs, available now from Heirloom Organics. The Super Food Garden is the most nutrient dense garden you can build and everything you need is right here in one pack. The Genesis Garden s a very popular Bible Garden collection. The Three Sisters Garden was the first example of companion planting in Native American culture. See all of our brand-new seed pack offerings in our store.

Harvesting Guide
HARVESTING
The leaves and leaf stalks are eaten. The seeds can be ground and used as a condiment. Pick off individual leaves as they grow, or cut the entire plant at ground level. Harvest when the leaves are young and tender; in summer, the texture may become tough and the flavor strong. Harvest the entire crop when some of the plants start to go to seed.

SAVING SEEDS
Harvested seed stalks are cured for 1–2 weeks. Pods are then threshed
with sticks and sifted by hand. Seed is brittle and should not be crushed when handled. Seed is dried in partial sun, then cleaned and stored.
Dried seeds can be safely stored for at least three years. Place seeds in
jars, manila envelopes, cloth or mesh bags, plastic containers, or foil envelopes. The best containers are air-tight, such as a sealed glass jar, metal can, or foil envelope. Protect seed from sunlight. Store seeds in a cool (below 15 °C is ideal), dry location. Place the seeds in a refrigerator for longterm storage. For short-term storage, keep the seeds in a cool, shady and dry place.


You can find this variety in the following Seed Packs: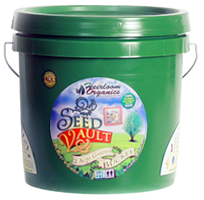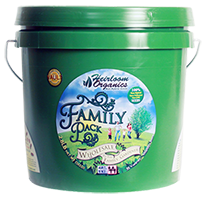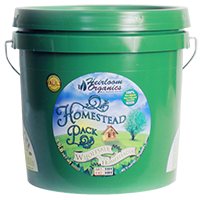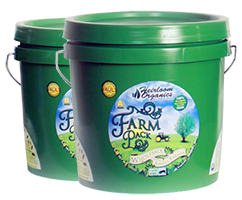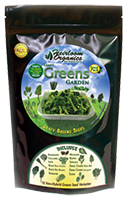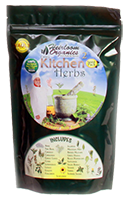 Click the packs below to see some of our other wonderful products