How to Grow Chard | Guide to Growing Chard
| | |
| --- | --- |
| Overview | |

Grown for its tasty and nutritious leaves and leafstalks (petioles), chard is a good substitute for spinach in most recipes. Prefers cool weather, but lasts through summer without going to seed (bolting). Colorful leaves and petioles make it great for edible landscaping and ornamental plantings.

| | |
| --- | --- |
| | Seeds or Seedlings |

| | |
| --- | --- |
| | 5 to 7 days, 40F to 95F |

| | |
| --- | --- |
| | 4 years |

| | |
| --- | --- |
| | Well Drained |

| | |
| --- | --- |
| | Full Sun, Part Shade |

| | |
| --- | --- |
| | 2" to 6" apart |

| | |
| --- | --- |
| | 6" to 12" apart |

| | |
| --- | --- |
| | 57 to 64 |

Growing Guide
GROWING NOTES
Prefers full sun early in the season, part shade in summer when it's warm.

Prefers full sun early in the season, part shade in summer when it's warm.

Biennial grown as an annual.

Requires thinning, but is otherwise relatively trouble-free.

Depending on variety, leaves are dark to medium green, usually with red or white leafstalks and veins. 'Bright Lights' has leaf stalks that are red, white, orange, purple, gold, or pink.

MAINTAINING
Start planting about 2 to 3 weeks before last expected frost. Sow seeds ½ to 1 inch deep, 2 to 6 inches apart, in rows 18 to 24 apart. Like beets, chard "seeds" produce more than one plant, and so will require thinning. Thin to 6- to 12-inch spacings.

If you plan to harvest whole plants, make succession plantings through late summer.

Delay planting of 'Ruby Red' or 'Rhubarb' chard until after last frost. These varieties may go to seed (bolt) if seed is exposed to freezing temperatures.

Start seed inside for earlier crops, or if you want to arrange different colored plants of the variety 'Bright Lights.'

Mulch plants to retain moisture and suppress weeds.

You can begin harvesting when leaves reach usable size. Remove a leaf or two from each plant, or cut plants an inch or two above the soil for cut-and-come-again harvest. Avoid damaging the growing point in the center of the plant at harvest.

As plants age, older leaves get tough. Cut plants back to about 3 to 5 inches tall to encourage a flush of new, tender growth.



Heirloom seeds are the gardeners choice for seed-saving from year-to-year. Learning to save seeds is easy and fun with these books. Before you harvest, consider which varieties you might want to save seeds from so that your harvesting practice includes plants chosen for seed saving. Be sure to check out our newest seed packs, available now from Heirloom Organics. The Super Food Garden is the most nutrient dense garden you can build and everything you need is right here in one pack. The Genesis Garden s a very popular Bible Garden collection. The Three Sisters Garden was the first example of companion planting in Native American culture. See all of our brand-new seed pack offerings in our store.

Harvesting Guide
HARVESTING
Chard will be ready for harvest in 55 to 60 days from sowing. Pick outside leaves as early as three inches long but before leaves grow to10 inches long. Older leaves will have an earthy flavor. Harvest chard on a cut-and-come-again schedule; remove a few outside leaves at time. If you harvest the whole plant, cut it back to about 3 inches above the soil and it will grow back. Chare that over winters can be harvested again the second year.

SAVING SEEDS
Harvest seed stalks as they dry and thresh with a flail or by stomping. After threshed use a ½" and ¼" screen to help with cleaning. Chard seed remains viable for 4-6 years under cool and dry storage conditions.


You can find this variety in the following Seed Packs: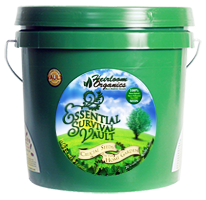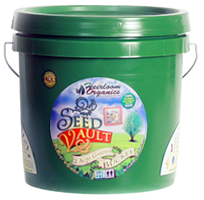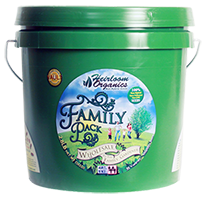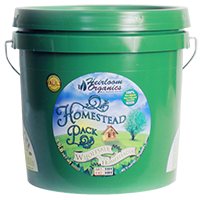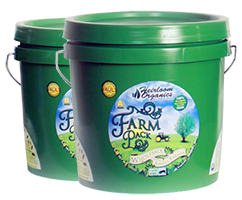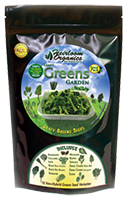 Click the packs below to see some of our other wonderful products