How to Grow Asparagus | Guide to Growing Asparagus
Overview

Among the earliest crops in spring, plantings of this hardy perennial can last for decades if well cared for, and the fine foliage makes it a natural for edible landscaping. The tender spears are tastiest when eaten as soon as possible after harvest.

| | |
| --- | --- |
| | Seedlings |

| | |
| --- | --- |
| | 10 - 12 days, 70F to 77F |

| | |
| --- | --- |
| | 3 years |

| | |
| --- | --- |
| | Well Drained, Acid, Droughty |

| | |
| --- | --- |
| | Full Sun, Part Shade |

| | |
| --- | --- |
| | 4" to 6" apart |

| | |
| --- | --- |
| | 18" to 24" apart |

| | |
| --- | --- |
| | 3 Years |

Growing Guide
GROWING NOTES
Prefers loose, deep soils high in organic matter. Prefers pH near 7.0, but tolerates a wide range. Add lime and fertilizer before establishment.

Small, yellowish green. Older varieties such as Mary Washington have male and female flowers on separate plants. Male flowers are larger and longer than female.

Fernlike, finely dissected texture

Tall with fern-like fronds.

Must grow at least 2 years before harvest, 3 is recommmended

Will produce for about twenty years.

MAINTAINING
Carefully consider site before planting this long-lived perennial. Test soil and apply phosphorus, potassium and lime as indictated before planting. Avoid frost pockets as late killing frosts will damage spears.

Plant crowns 4 to 6 weeks before average last frost, 18 to 24 inches apart in trenches 8 inches deep. (5 inches deep for Jersey series cultivars.) Spread roots in bottom of trench and cover with 1 to 2 inches of soil. Gradually cover with more soil as the plants grow.

Do not cut back ferns in fall until they die naturally.

For highest yields, plant all-male hybrids, such as the Jersey series from Rutgers University (Jersey Giant, Jersey King, Jersey Knight). If using older varieties, such as Martha Washington, you can identify the less productive female plants at flowering and replace them with male plants. The flowers on male plants are larger and longer than the female flowers, have six stamens and a small nonfunctional pistil. The female flowers have six small nonfunctional pistils and a well developed, three-lobed stamen.

Water during dry spells during the first year. Do not overwater as plants don't tolerate water-logged soils.

To blanch asparagus, carefully hill soil over spears or grow under opaque buckets or row covers.

Midsummer mulching with hay, straw, leaves or grass clippings helps control weeds and keep soil from drying out. (Be careful not to bring in weed seeds with your mulch.) Regular applications of compost or well-rotted manure provide a steady source of nutrients.

Weeds can be challenging. Keep plantings well cultivated and mulched to prevent weeds from getting established. Mulch heavily around plantings to keep spreading weeds such as quackgrass from invading. While plants are salt-tolerant, the old practice of using salt to kill weeds is not recommended. With older varieties that are not all-male, weed out volunteer plants from females that set seed.



Heirloom seeds are the gardeners choice for seed-saving from year-to-year. Learning to save seeds is easy and fun with these books. Before you harvest, consider which varieties you might want to save seeds from so that your harvesting practice includes plants chosen for seed saving. Be sure to check out our newest seed packs, available now from Heirloom Organics. The Super Food Garden is the most nutrient dense garden you can build and everything you need is right here in one pack. The Genesis Garden s a very popular Bible Garden collection. The Three Sisters Garden was the first example of companion planting in Native American culture. See all of our brand-new seed pack offerings in our store.

Harvesting Guide
HARVESTING
Once planted, the asparagus will have to grow for at least two years before you can harvest any spears from the plants.

After the asparagus is three years old,(two years if you started with crowns), you can begin to harvest your asparagus. Harvest asparagus spears from established beds for about 8 weeks. Do not harvest too soon from a new planting.

Harvest spears when they are 4 to 10 inches long. To prevent spears from becoming fibrous, harvest at least every other day. The fibrous condition is caused by overmaturity or inadequate fertility. Spears with loosely formed heads are overmature.

Cut asparagus spears 1 to 2 inches below the soil level. At least one-half the length of the spear should be above the ground. Never cut the spear within 2 inches of the crown to avoid damage to the developed buds. Never cut asparagus spears above the ground and allow stubs to remain. Discontinue harvest when spear diameter becomes less than 3/8 of an inch.

Some gardeners prefer white or blanched asparagus. This is grown by shading the spears with mounds of soil or mulch to exclude light.

Asparagus will produce for about twenty years.

SAVING SEEDS
If you are going to save asparagus seeds you will need two miles separating different varieties as they easily cross pollinate. Day caging is a method for growing outbreeding varieties that normally cross pollinate when grown close together. This works for different varieties grown in the same garden or on the same allotment site. When the asparagus starts flowering place a cage over each variety. In the mornings remove one cage to allow insect pollination, replacing the cage at night. Repeat this process in rotation between all the cages and the varieties until the flowering ends.

The ripe berries need to be collected from the plants before they fall to the ground. The berries then need to be rubbed over a screen to release the six seeds, which then need to be washed in several changes of water. Leave the seeds to dry completely for several days and store the dry seeds in a marked envelope for up to five years.


You can find this variety in the following Seed Packs: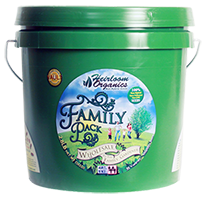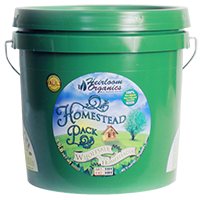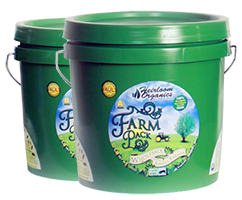 Click the packs below to see some of our other wonderful products