How to Grow Kale | Guide to Growing Kale
| | |
| --- | --- |
| Overview | |

The tender young leaves from these fast-growing plants can be eaten raw, or cooked for soup or stir fries. Very cold hardy, harvest can continue right through snow. Many colored varieties are a fine addition to ornamental plantings as well as spectacular garnishes.

| | |
| --- | --- |
| | Seeds or Seedlings |

| | |
| --- | --- |
| | 4 to 7 days, 45F to 85F |

| | |
| --- | --- |
| | 4 years |

| | |
| --- | --- |
| | Well Drained |

| | |
| --- | --- |
| | Full Sun, Part Shade |

| | |
| --- | --- |
| | 1" apart |

| | |
| --- | --- |
| | 12" to 18 " apart |

| | |
| --- | --- |
| | 55 to 75 |

Growing Guide
GROWING NOTES
Prefers full sun in spring and fall, but can benefit from light shade during hot weather.

Prefers well-drained, fertile soil high in organic matter, pH 6.0 to 7.5. Can tolerate slightly alkaline soil. Prefers plentiful, consistent moisture. Can tolerate drought, but quality and flavor of leaves suffer.

Biennial grown as an annual.

Depends on variety.

Depends on variety. Those with savoyed leaves tend toward the fine end of the spectrum. Older plants with smooth leaves can be coarse.

As plants mature and lower leaves are harvested, plants begin to look less like a clump and start to resemble small palm trees with a cluster of leaves at the top of a long stem.

MAINTAINING
Direct seed about three months before expected fall frost. Plant seeds ¼ to ½ inch deep, 1 inch apart in rows 18 to 30 inches apart. Thin to 12- to 18-inch spacings. Eat or transplant thinnings.

Similar to cabbage and other cole crops, you can also set out transplants in spring 4 to 6 weeks before average last frost, 12 inches apart, rows 18 to 24 inches apart.

Doesn't seem to be as troubled by pests as most other cole crops. Use floating row covers to help protect from early insect infestations.

To help reduce disease, do not plant kale or other cole crops in the same location more than once every three or four years.



Heirloom seeds are the gardeners choice for seed-saving from year-to-year. Learning to save seeds is easy and fun with these books. Before you harvest, consider which varieties you might want to save seeds from so that your harvesting practice includes plants chosen for seed saving. Be sure to check out our newest seed packs, available now from Heirloom Organics. The Super Food Garden is the most nutrient dense garden you can build and everything you need is right here in one pack. The Genesis Garden s a very popular Bible Garden collection. The Three Sisters Garden was the first example of companion planting in Native American culture. See all of our brand-new seed pack offerings in our store.

Harvesting Guide
HARVESTING
Kale is a hearty vegetable that prefers the cold weather and if cared for correctly can produce a surplus of leaves throughout every season, including the winter. The time frame for harvesting kale is a personal decision, loosely based on flavor preferences. For those that require a lighter side to kale's taste, younger leaves will suffice. But for those that like the more pungent and bold flavor of kale, the matured leaves of fall are preferable.

Harvest your kale immediately after the first frost. This is the best time to remove leaves from your kale plants for cooking and salads. Frost actually enhances the flavor of kale, and for plants that were sewn in the spring, their fall maturity will allow them to survive through winter.

Pick what you need throughout the season. Kale can be harvested soon after the plants begin to grow leaves. Younger leaves can be a tasty addition to some salads, and the more mature leaves become more flavorful as they grow. Leaves can be taken from the kale up until they are covered by a blanket of snow.

Protect your kale with a thick layer of mulch if you wish to continue harvesting throughout the winter. Since kale prefers colder temperatures, their flavors become intensified in the winter. If you prefer the winter flavor, protect your kale from the snow, in order to enjoy their tasty leaves when it thaws.

Remove the outer leaves of the Kale plant as it matures, for a continuous cycle of growth. The center of the kale plant containing the bud will continue to produce fresh leaves when the outer ones are removed. By following this rule of thumb, you can expect a vast amount of kale production to suit your needs.

Choose leaves that are bright green and fresh, as opposed to yellowed leaves, when harvesting kale for eating. The yellowish leaves can produce an undesirable taste, and their limp appearance may be unappetizing.

SAVING SEEDS
Insect pollinated biennial. Different kale varieties must be isolated by ¼ mile in order to prevent cross pollination. Closer distances may be adequate if tree lines, woods or buildings are in between the different gardens. Allow plants to flower and set seed pods. Seeds are mature when black and the pods have begun to dry. Take care during seed harvest because the pods shatter readily when dry. Use a 1/8" screen to help with cleaning. Kale seed remains viable for 4-5 years under cool and dry storage conditions.



You can find this variety in the following Seed Packs: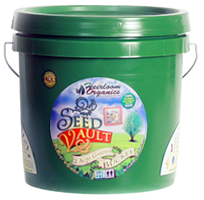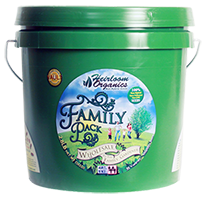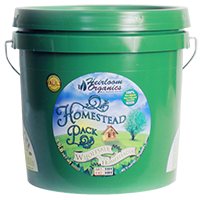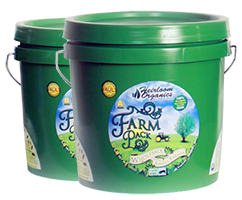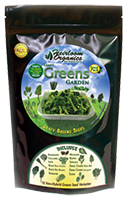 Click the packs below to see some of our other wonderful products