How to Grow Catnip | Guide to Growing Catnip
| | |
| --- | --- |
| Overview | |

Nepeta (Catnip) is a genus of about 250 species of flowering plants in the family Lamiaceae. The members of this group are known as catnip or catmint because of their famous effect on cats—nepeta pleasantly stimulates cats' pheromonic receptors, typically resulting in temporary euphoria. According to traditional herb medicine, catnip tends to have a sedative effect on humans.

The genus is native to Europe, Asia, and Africa. It is now also common in North America. Most of the species are herbaceous perennial plants, but some are annuals. They have sturdy stems with opposite heart-shaped, green to grayish-green leaves. The flowers are white, blue, pink or lilac and occur in several clusters toward the tip of the stems. The flowers are tubular and spotted with tiny purple dots.

| | |
| --- | --- |
| | Perennial (zones 3-9) |

| | |
| --- | --- |
| | 7-10 at Days 60-70° F |

| | |
| --- | --- |
| | 2 years |

| | |
| --- | --- |
| | Moist or Dry |

| | |
| --- | --- |
| | Full Sun |

| | |
| --- | --- |
| | 1" apart, 1/8" depth |

| | |
| --- | --- |
| | 18" apart |

| | |
| --- | --- |
| | 80 Days |

Growing Guide
GROWING NOTES
Use smooth sticks or dowels placed 2 to 3 inches apart within the canopy of your catnip to keep your cats from flattening it.

Plant catnip in a place where your cats can rub and roll in it without hurting adjacent plants. Some cats like catnip so much that they lie on it, roll on it, and chew it to the point of destruction. If you find that to be the case, place some 1- to 2-foot-long bamboo sticks or thin dowels every 2 to 3 inches within the canopy of the plant to make it impossible for a cat to lie on top of the plant.

Catnip grows as a loosely branching, low perennial. In a flowerbed, you can plant catnip in front of purple coneflower, which blooms about the same time. The plant bears tiny, white blooms that are not very showy. You can also grow it in containers.
For indoor cats, grow several pots outside to rotate to the indoors. Plants need a lot of light, so you'll need to move them back out every couple of weeks and bring in a new one.

Also consider planting catnip in the vegetable garden as a way to attract your cat, who can help keep down rodents in the garden.
MAINTAINING
Set out transplants in the spring after the last frost. Keep plants full by pinching the growing stems and flower buds when they appear. The small white flowers that appear in the summer will form seeds that sprout; the plant also spreads by underground runners.

Some cats are very rough on plants. To keep plants from being loved to death, cover each with an arch of chicken wire. The stems can grow up through the holes, yet the plant's base and roots are protected.



Heirloom seeds are the gardeners choice for seed-saving from year-to-year. Learning to save seeds is easy and fun with these books. Before you harvest, consider which varieties you might want to save seeds from so that your harvesting practice includes plants chosen for seed saving. Be sure to check out our newest seed packs, available now from Heirloom Organics. The Super Food Garden is the most nutrient dense garden you can build and everything you need is right here in one pack. The Genesis Garden s a very popular Bible Garden collection. The Three Sisters Garden was the first example of companion planting in Native American culture. See all of our brand-new seed pack offerings in our store.

Harvesting Guide
HARVESTING
Harvest leaves by cutting the stems anytime during the growing season. The foliage keeps its scent best when air dried.
SAVING SEEDS
Seeds are ready to harvest when the blooms begin to turn brown and dry. When the heads are completely dry, gently crush the heads between your hands and then carefully winnow away the chaff.






You can find this variety in the following Seed Packs: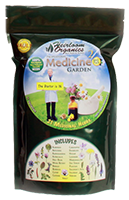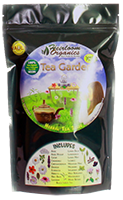 Click the packs below to see some of our other wonderful products