How to Grow Peppercorns | Guide to Growing Peppercorns
| | |
| --- | --- |
| Overview | |

Black Peppercorn is native to India, where the seeds of this flowering vine have been used as a seasoning for thousands of years. Today it is the worlds most commonly traded and used spiced, pairing with salt on dinner tables across the US, Europe and elsewhere. Piper nigrum can also be used to produce white pepper by removing the dark outer seed coat, or green pepper by harvesting and drying immature seeds.

Growing herbs is easy and fun! Buy heirloom herb seeds here and start today! See our complete herb growing guide here. Did you know that many herbs can be sprouted or grown as micro-greens for high-nutrient super-foods? Try our sprouts packs here with the 3-Day Independence Sprouts Pack. Getting cabin fever? Can't wait to get to that Spring gardening? Grow indoors right now with the Complete Micro Greens Growing Kit or the Micro Greens Seed Pack. Have a high nutrient vegetable garden on your windowsill this week! Want to grow culinary and medicinal herbs? Click those links to buy seeds and this link to learn to grow them! It's that simple. Have you ever thought about growing your own tea garden? How about your own home-grown, tax-free tobacco? Heirloom Organics makes gardening easy.

| | |
| --- | --- |
| | Perennial (zones 10-11) |

| | |
| --- | --- |
| | 30 days at 75-85° F |

| | |
| --- | --- |
| | 2 years |

| | |
| --- | --- |
| | Moist, rich, well-drained |

| | |
| --- | --- |
| | Partial shade |

| | |
| --- | --- |
| | Seed |

| | |
| --- | --- |
| | 12-15' apart |

| | |
| --- | --- |
| | 1+ years |

Growing Guide
GROWING NOTES
Piper nigrum is a climbing vine native to tropical regions of India. It can grow to over 12' tall, and will show white or cream-colored blooms from midsummer on.

Peppercorn is not tolerant of cold or dry condition, and should be kept well-watered if grown outdoors in zones 10-11. It will not tolerate cooler temperatures below 60 degrees F. Seeds require lots of moisture and very warm soil (75-85° F).

For best results, soak seeds for a day or so to promote germination and soften seed coat. Seeds should be sown lightly beneath the surface of the soil-medium, approximately ⅛". Keep soil warm and well-moistened while awaiting germination.

If grown in zones lower than 10, Peppercorn can be grown in a container and carefully overwintered indoors or when temperatures drop below 60 degrees F.

MAINTAINING


Peppercorn will do better with partial shade or filtered sunlight. For best results, plant in a location that is humid and moist. Keep well-watered.

As a climbing vine, Piper nigrum will require a trellis, fence or similar structure for support. When growing in cooler zones, plan carefully so support can accompany plant indoors when necessary.



Heirloom seeds are the gardeners choice for seed-saving from year-to-year. Learning to save seeds is easy and fun with these books. Before you harvest, consider which varieties you might want to save seeds from so that your harvesting practice includes plants chosen for seed saving. Be sure to check out our newest seed packs, available now from Heirloom Organics. The Super Food Garden is the most nutrient dense garden you can build and everything you need is right here in one pack. The Genesis Garden s a very popular Bible Garden collection. The Three Sisters Garden was the first example of companion planting in Native American culture. See all of our brand-new seed pack offerings in our store.

Harvesting Guide
HARVESTING
Black, white, green, and red peppercorns can all be harvested from Piper nigrum. The fruit will take on slightly difference characteristic depending on when it is collected. For black peppercorns, the fruits can be collected at the earlier stages of ripeness. Fruits collected after this stage at full ripeness will become white after drying.

After collection, fruits can be placed on a screen and dried in the sun for several days, turning over periodically.

SAVING SEEDS
'White' peppercorns (fruit collected at full ripeness that has started to dry out on the plant) can be collected for seeds. After drying, store in a sealed container in a dry, cool location out of direct sunlight for optimum life.


You can find this variety in the following Seed Packs: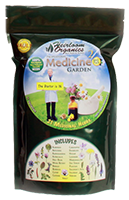 Click the packs below to see some of our other wonderful products